Looking for a criminal defence lawyer in Singapore?
At Tembusu Law, our criminal lawyers have your best interests at heart and will guide you through the criminal justice process smoothly to secure a good outcome for your case.
Get free legal advice from top criminal lawyers in 3 steps
WhatsApp hotline
Call or text us via our 24-hr hotline and get a free 30-min consultation. We're always standing by to answer your questions.
Talk to our criminal lawyers
Discuss your case with our criminal defence lawyers over a text, Voice Call or Video Call. We'll walk you through your best options and solutions in Singapore.
Get free legal advice
Get free legal advice and all your questions on Singapore Criminal Law answered. Need more? Engage our criminal defence lawyers to guide you. Get up to speed with free legal info and tips to understand the law.
Free legal tips & news on Criminal Law in Singapore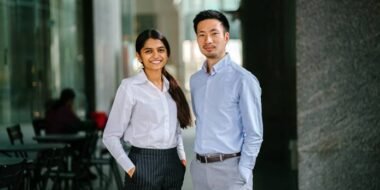 Ready for a free consultation with some of the best criminal lawyers?
Whatever your concerns may be, our criminal defence lawyers come with a wealth of experience and knowledge to help you through the process.
Have questions for our criminal lawyers? Just ask!
Here are some common legal issues in Singapore and criminal law that we can help you with:
Here are some things you should know about arrests made by the Police or other enforcement agencies: Who can conduct an arrest? The Police and other enforcement agencies such as the Central Narcotics Bureau (CNB), Commercial Affairs Department (CAD), Corrupt Practices Investigation Bureau (CPIB) and Immigration & Checkpoints Authority (ICA) can  conduct…
Frequently asked questions
Legal representation: Do you need to engage a lawyer for your Criminal case in Court?
Engaging a lawyer is a personal choice that depends on your own unique circumstances, objectives and resources. It is an important choice that must be made only after you have considered the strengths and weaknesses of the available options. If you are representing yourself, you must know the legal procedure and rules that the Court will follow and the legal principles that the Court will apply in your case.
If you plan to represent yourself, it is important that you know that the Court won't change the rules and standards for you just because you are representing yourself as a layman. You must present your case as if you are represented by a lawyer and you must be prepared to be responsible for preparing for and conducting your case. Even though the Court can give some guidance regarding the trial procedures, the Court suggest what you must do to defend yourself. The Court's role is to make sure that you have a fair trial.
You can decide on representing yourself if you feel you can handle all the legal procedure and the legal principles. If not, you must try to engage a lawyer or at least talk to a lawyer before you choose to conduct your case without a lawyer. A good lawyer will reduce your stress in preparing for and conducting your case in Court.
Bail: Can you get the Court's permission to leave Singapore when you are on bail?
If you are on bail for your Criminal case in Court, you can ask for permission to travel outside of Singapore by submitting an official application in writing, submitting an online application or by submitting a hardcopy application form.
The application must give the details of your case e.g. duration, destination and purpose of the trip. After the application is made, the Court will decide on the application. On the date of the hearing in Court, you and your bailor must turn up and you must give the reason(s) for the application. You must inform the Court of the intended destination(s) together with the dates you will be leaving and returning to Singapore. Your bailor must also give his consent before the Court decides on the application. The Prosecution will respond and give its position on the application. After hearing both sides, the Court will decide to either deny or give permission and whether additional conditions will apply. The Prosecution can apply for the bail amount to be increased.
If you breach your bail conditions, your bail will be revoked and the bail amount forfeited.
Court hearings: What happens when you say that you are Pleading Guilty, Claiming Trial and adjourning the case?
If you decide to plead guilty, your case will generally be transferred to another Court which will hear the case and decide on whether you are guilty of the offence and then impose sentence.
If you decide to claim trial, your case will be fixed for a Pre-Trial Conference (PTC) where your case will be managed in preparation for and leading to the trial.
If you decide to adjourn your case to another date, the Court will decide if you can be released on bail until the next hearing. Bail is generally approved unless there are reasons to believe that you won't appear at the next hearing or commit other offences while on bail.
Pre-Trial Conferences: What happens at a PTC?
The PTC is conducted to find out whether the case is ready for trial. You must attend this PTC together with the Prosecution. At this Court hearing, the Court will be told of the witnesses and evidence that will be produced by you and by the Prosecution. After all the administrative matters have been taken care of, the Court will schedule the case for a trial.
Criminal Case Disclosure Conference: What happens at a CCDC?
The Criminal Case Disclosure Conference is an official system of mutual disclosure between the Prosecution and you (the accused person) to enable the sides to know in advance what arguments will be made against them and what evidence must be produced to challenge it. This means that both sides must share aspects of their cases and the evidence that they want to rely on.
At the first PTC, the Court will tell you if the CCDC process automatically applies to your case and he will ask you to choose if you want to participate in the CCDC. If the CCDC process does automatically not apply to your case, it can still apply if all parties involved in the case agree.
Taking part in CCDC is optional. If you take part in the CCDC, you can get a better understanding of the Prosecution's evidence against you and this can help you decide and weigh your options. If you choose not to take part in the CCDC, you won't have a chance to see the Prosecution's evidence before the trial and the Court will fix a date for the trial after the administrative matters have been taken care of.
Claiming trial: What happens at a trial?
A trial is conducted to allow the Court to decide if you are guilty of the charge against you. During the trial, the Court will review the evidence produced by you and the Prosecution. This includes witness testimonies, documents, videos, photographs, and physical objects. The Court will aim to find out what had really happened in your case by evaluating the accuracy and credibility of the evidence. After reviewing all the evidence, the Court will decide if you should be convicted or acquitted of the charge against you.
The Court can only decide on the evidence presented during the trial. You must produce evidence and witnesses in support of your defence at the trial. If you want to depend on what another person says or knows, he must come to Court and be prepared for the Prosecution to ask him questions. If the CCDC process applies in your case, you will need to give notice in writing to the Court and all other parties if you want to call any witness or produce any exhibit that has not been disclosed earlier. If you are going to bring a new witness or exhibit, you must give written notice and describe what the evidence will involve and relate to.
Mitigation Plea: What do I need to do to present the mitigating factors in my case?
If you have pleaded guilty to your charge or you have been convicted by the Court after a trial, you must present your mitigation plea to the Court by giving details of the relevant mitigating facts and the reasons why you deserve a more lenient sentence.
Examples of common mitigating factors include the following:
You are below 21 years old and a possible candidate for probation.
You have medical documents to show that you are suffering from a mental condition which contributed to the commission of the crime.
You have a clean criminal record.
You pleaded guilty early because you are sorry for what you have done.
You compensated the victim.
You had a small role in the offence or you were pressured into committing the offence.
If you are unsure of what information or facts are relevant for the purpose of a mitigation plea, a good lawyer can help advise you on the mitigating factors that are important to your case and decide on which factors apply to your situation. The mitigation plea is made to the Court orally or in writing. You must prepare and submit your mitigation plea to the Court in advance before the hearing to give the Court enough time to review your mitigation plea.
Sentencing: How do you ask for permission to postpone the start of your imprisonment sentence?
If you have been sentenced to imprisonment, you must serve your sentence immediately after the Court imposes the sentence. If you can ask the Court to postpone the start of your imprisonment sentence, you must inform the Court immediately after your sentence is ordered and give good reasons why you should be allowed to start your imprisonment sentence later. Your bailor must be in Court and agree to your request. The Prosecution can either object or consent to you. Even if the Prosecution consents to your request, your bail can be increased as an additional condition of bail. If your request is approved, you must surrender to the Court at the end of the deferred and postponed period. If the Court approves your request but increases bail as a condition, you must start serving your imprisonment sentence immediately you cannot provide the increased bail.
Meet our criminal defence lawyers
Our criminal defence lawyers will understand and handle the special circumstances and needs of your unique situation with care and sensitivity and propose personalised solutions to solve your problems.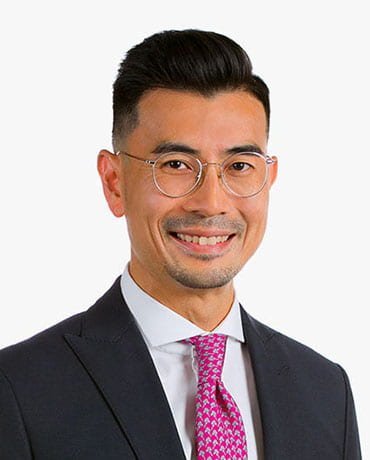 Jonathan Wong
Managing Director
Rachel Ong
Associate
About Jonathan Wong
Jonathan is a specialist criminal defence lawyer in Singapore. He graduated from the University of Bristol in the United Kingdom in 2002 and was called to the Bar of England and Wales (Gray's Inn) in 2003.
Jonathan has the unique distinction of having formerly worked as a Prosecutor in two of the largest organisations responsible for conducting criminal prosecutions on behalf of the State – the Attorney-General's Chambers and the Ministry of Manpower – prior to entering private practice, and he is experienced in handling all aspects of criminal trial litigation including negotiating plea bargains, defending accused persons at trial as well as presenting criminal appeals in the High Court and Court of Appeal. Read Jonathan's exclusive interview in The Straits Times
Why trust Tembusu Law when it comes to top criminal lawyers?
We have a plan for every situation. No matter what criminal case or problem you may be facing, our lawyers make it quick and easy to find a solution. We pay attention to details, we're fast and we get the job done. We put you in full control of your goals, budget, deadlines, and help you find the smoothest path through the Criminal Justice process.
Our criminal defence lawyers keep your best interests at heart
As your criminal defence lawyers, our aim is to look after you, your case and your spending. That's why we always work within a brief and budget that's reasonable, feasible and sustainable for everyone. Whether you're fighting against a wrongful conviction, for a better plea & sentencing proposal, for a light sentence or for your innocence, you choose your objectives and we'll get you there. Your best interests are all that matter to us.
Engaging our best criminal defence lawyers in 3 steps
Talk about your case
Discuss your criminal case over a free consultation. Whether it's a minor offence or a complex case involving many incidents, you can trust that we'll share our frank views, point out possible problem-areas and suggest realistic options so you can make an informed choice knowing the details, benefits, risks and expected outcome of each one.
» Learn more about popular Singapore specific Criminal Law issues
Choose how you'd like to start
Select a timetable, budget, and goals to focus on. You'll choose the items of work and pick your ideal package and payment plan. We're here to guide you every step of the way.
Watch us work in real-time
Once your engagement is complete, our criminal lawyers can kickstart the representation. You'll be updated on every piece of work, and we'll proactively inform you of the status of your case and get your input throughout the process.
Our criminal lawyers are different from the rest
Here are some common criminal defence legal issues our lawyers can help you with:
Our Purpose
We're committed to helping people and serving a higher purpose – bringing more access to help, answers, fairness and justice.
Our purpose is the product of our ideals, our dreams, our ambitions. It explains why we make a difference and how we do it, and it gives us our meaning and guides our choices.
At Tembusu Law, we are purpose-driven and grateful for every client we help.
Our Values
Empathy: We will understand what you are going through and show compassion in helping you.
Integrity: We will always do the right thing, because the time is always right to do what is right.
Humility: We will put our ego aside and listen to your opinions and feedback because we can always do better.
Tenacity: We will persevere and work even harder when the going gets tough, when no one else is looking and everyone else quits.
Purpose: This is not 'a' job; this is 'OUR' job. We are grateful to have it, and we take pride in everything we do.
Have you got a minute?
Get your free legal advice from top criminal lawyers in Singapore now!
Just send us a message and we'll ring you back today.
Stay updated on the latest news in Singapore surrounding criminal law here.
Get free legal advice now!
Just send us a message and we'll ring you back today. Stay updated on the latest news in Singapore surrounding criminal law here.